There are a whopping 950 million users on LinkedIn as of now. The opportunities are abundant and constantly flowing, whether it's about establishing strong relationships with customers, closing more deals, showcasing your expertise and knowledge, or growing your company's employer brand. The question is: How can you grab more of these opportunities?
Studies show that you are 40 times more likely to get found and receive opportunities when you have a complete and optimized profile. You need to level up!
I would love to share with you 6 simple strategies that can help you boost your presence on LinkedIn, allowing you to attract more and more opportunities.
1. Add a professional profile picture
Don't rely on default LinkedIn image. It is meant to be a placeholder. A research has shown that just having profile picture makes you 14 times more likely to be viewed by others. I am going to list some pointers on capturing a good profile picture.
Make sure that your face takes up at-least 50% of the frame
The picture should at-least be 400x400px and should clearly show your face. This is the ideal size for your LinkedIn profile
Avoid distracting backgrounds. It would be great if you have a neutral background in your profile pic.
Here's are some examples of a good profile picture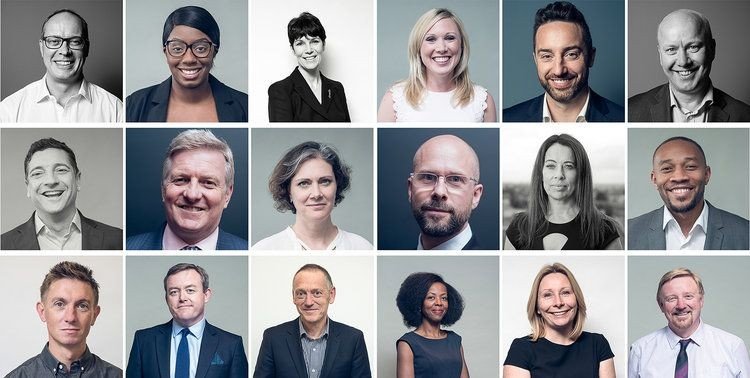 Also we recommend that you turn on All LinkedIn Members or Public option ON under Visibility
2. Use a background photo
Background photo or banner image is a great place to give a bit more context to the person who is viewing your profile. It can be used to showcase your work, your passions or your contact information. You can find great LinkedIn banner templates on canva.
To ensure high quality background photo it must be 1584x396px.
Here's an example of what a good background photo looks like.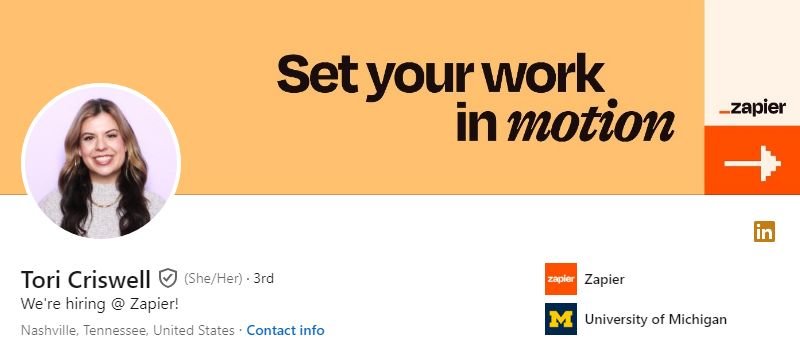 3. Get their attention with profile headline
People often go with fact based profile headlines, listing only the job and their role. The headline should capture who you are and why should people connect with you. We have to be creative since it has character limit of 220 characters.
Which of the following headline captures your attention?
Technical recruiter at XYZ Healthcare
Searching for brave minds to help us reimagine healthcare. Join XYZ!
Here's a great guide on LinkedIn to help you create best profile headline.
4. Share your journey in about section
It can be often daunting to summarize your professional journey in few thousand words. However it helps set a good first impression to the visitor and also shares context about you. You can share your professional aspirations, achievements, career choices or just share your personality. Here are few tips to get started on a good summary:
Since there is a character limitation of ~250 characters that is by default visible to the viewer, you must craft a compelling summary that compels the user to click Read More.
The opening lines should grab a profile visitors attention describing Who you are, what you care about, and what you aspire to do
Here's a great guide with examples on LinkedIn to help you create awesome summary about your journey.
5. Add your work experience
Your work experience is a great section to showcase your career journey and the impact that you have created in each role. It helps viewer understand your area of expertise and the kind of problems you have solved establishing a trust factor.
Here are some tips for you to create a better work history
Avoid adding every job if you have a long work history
Add critical challenges you have solved and achievements that you accomplished in your job
Getting endorsement on the skills you have listed is a plus
6. Highlight Your Education and Credentials
While a career isn't solely defined by certifications and education, showcasing them can bolster the viewer's confidence in your expertise. Make it a habit to periodically update these sections of your profile:
Skills & Endorsements
Licenses & Certifications
Furthermore, listing your college education can pave the way for connections with fellow alumni. This can be invaluable, especially during cold-outreach efforts or when you're on the hunt for a new job opportunity.
Conclusion
In conclusion, optimizing your LinkedIn profile is crucial for grabbing more opportunities and boosting your presence on the platform. By following the strategies mentioned in this blog, you can enhance your visibility and attract more connections and opportunities. Remember to continuously update and optimize your profile to stay relevant and maximize the potential of LinkedIn as a powerful networking and career development tool.